Interview with Danute Debney Shaw and Elevated Entrepreneur (pre-recorded) on "How The Tin Man Found His Brain", decision-making, our subjective power and thoughts on building resilience.
Danute Debney Shaw as content provider for "Making Decisions Better With Dani" on the "myHealthyYou" App. Seen here speaking to the Director.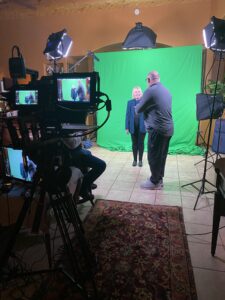 gabenelsoncfp Solopreneur Money Interview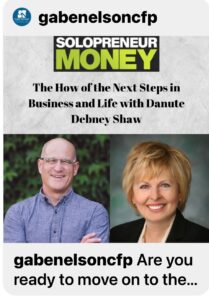 Gabe Nelson states: I had a great time chatting with Danute Debney Shaw on Episode No. 105 of the Solopreneur Money podcast about how to take that next great leap in your business and life.
Danute is the founder of Celaphontus, LLC, where she helps companies think about their decision strategy and innovation frameworks.
She's also the author of How The Tin Man Found His Brain, and on the podcast, she walks us through the steps we can take to keep moving forward in business and life.
If you are feeling stuck or not quite sure which way to turn next, you won't want to miss out on Danute's sage tips on how to decide where to go from here.
Here's what we discussed:
What she's working on recently
A case study
How to begin the next steps in your business
Going deeper
A personal anecdote
Why taking calculated risks is important
The money questions
…and much more!
To listen to Episode No. 105 of the Solopreneur Money podcast, check out this link: https://solopreneurmoney.com/podcast/the-how-of-the-next-steps-in-business-and-in-life-with-danute-debney-shaw-ep-78/
"Compelling Conversation with Danute Debney Shaw"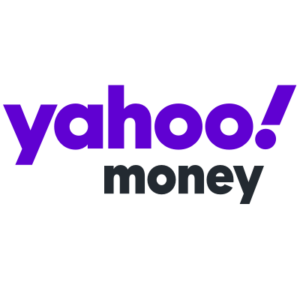 Vessel Health Cardiology – Chart Your Course
"Where Does Emotional Intelligence Fit Into Our Lives" – Presentation by Danute Debney Shaw
https://www.youtube.com/watch?v=KaTE2tehZF8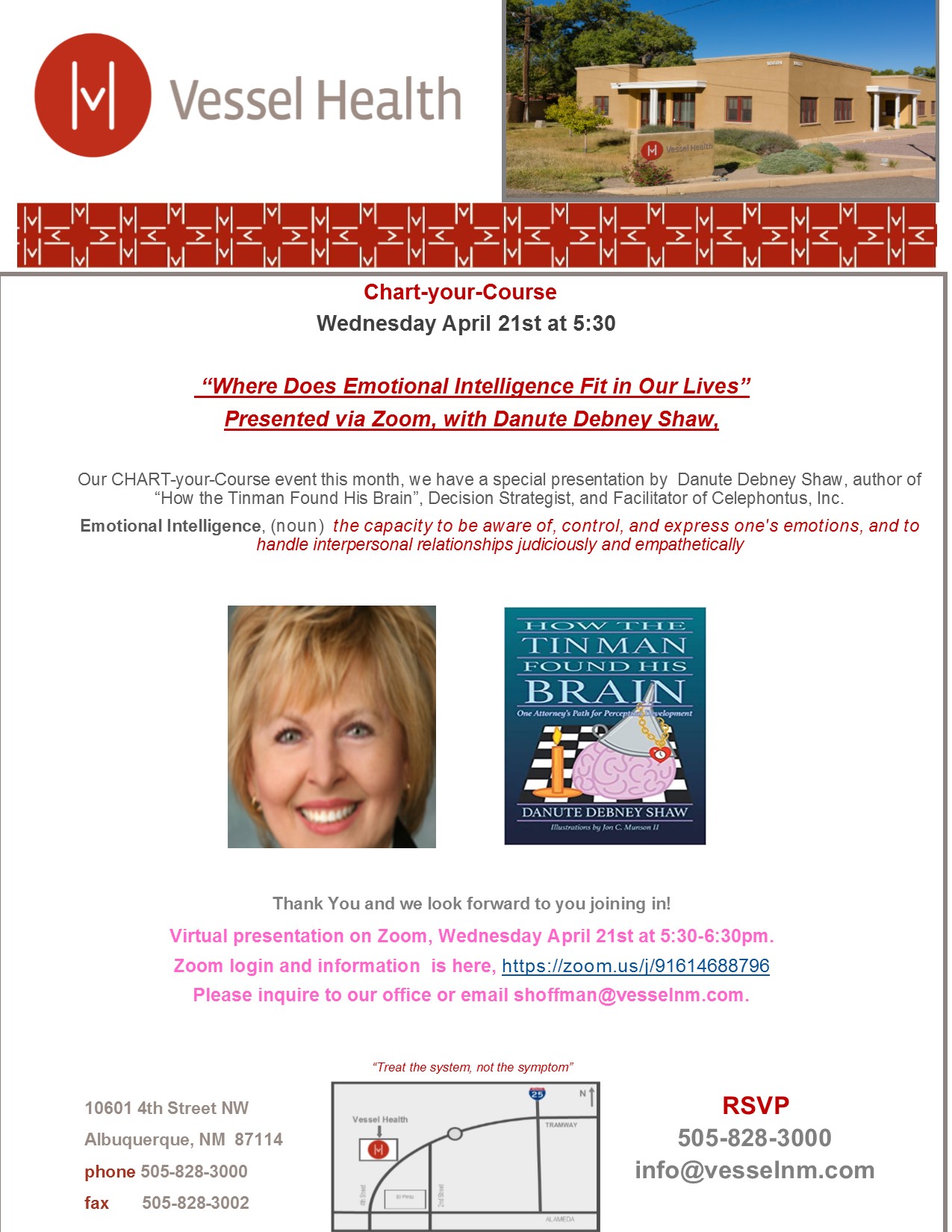 ---
1 Million Cups Appearance Featuring Danute Debney Shaw

KKOB Radio Interview
Interview between Danute Debney Shaw and Jeffrey Candelaria of KKOB radio.
The interview was edited by Orion Prophet, Editing Engineer.
---
SmallBiz America Interview
Listen to the Managing Director's further explanation of CelaPhontus in an interview by SmallBiz America, a nationally syndicated radio program: