About the Managing Director
Author/Speaker/Consultant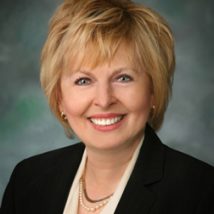 ---
To learn more about Ms. Debney Shaw as an author click here.
With extensive experience yielding invaluable insight, Danute Debney Shaw is uniquely poised to offer out-of-the-box decision strategies for thought & process development in leadership, management, and professional/personal areas requiring innovative solutions.
Danute Debney Shaw is Managing Director, International Speaker and Consultant for CelaPhontus, LLC.  Ms. Debney Shaw has been a consulting facilitator and writer in the areas of professional, personal, group, and individual, innovative strategies of thought and process development.
Her background includes over 25 years in management, organization and law, spanning such varied contexts as work for the broadcast industry, corporate, governmental, aviation and not for profit organizations and agencies.
Having a diverse cultural history, and a complex platform of integrated skill sets, Ms. Debney Shaw has provided information and training for both individuals and groups, across the United States and in England.
Utilizing her combined experience, she is known for her vision, insight and creative strategies in decision-making, and has achieved dynamic results with groups as well as individuals.
The following are comments regarding Ms. Debney Shaw's work:
…Danute was able to provide perspective and exert persuasive influence that at times guided upper management in decision making process to secure the most advantageous outcomes for United… I would recommend Danute Debney Shaw without reservation."
…I had the opportunity to work closely with Danute. I have relied heavily on many of her cross disciplined skills, in order to successfully complete this project in a timely manner, and within budgetary constraints. Her strong background in management, organization, leadership, and law made Danute invaluable during this effort…. Danute provided the kind of group leadership without which this project would have been difficult to complete…

…Beyond the more obvious considerations noted, Danute was faced with the challenge of harnessing a team of cross cultural members, situated in multiple locations… I would recommend Danute and will hire her again whenever possible."
ADDITIONAL RELEVANT PROFESSIONAL BACKGROUND (partial) includes….
– Attorney in legal practice in Washington DC and California since 2002
– Contract Negotiator (National and International aviation industry) in California
– Unit Manager for Network News in New York
– Spokesperson for industrial and commercial events in New York (Inactive member of SAG/AFTRA)
– Analyst for funding support and development of a non-profit, homeless health and human services organization in California
– Assistant to Project Manager on a remediation for the Underground Storage Tank program of the US Postal Service (conducted by contracted architectural and engineering firm) in California
EDUCATION
J.D. University of West Los Angeles School of Law – Chatsworth, CA (formerly Inglewood, CA)
Clerkship: United States Bankruptcy Court, Central District of California (5 years)
Externship: Chief Judge Terry Hatter (Former), District Court, Central District of California (5 months)
Externship: Alternate Public Defenders Office, Van Nuys, CA (2 months)
B.A. Marquette University — Milwaukee, WI
Major:  Broadcast Communications/Psychology
Honors:  PSI CHI, The International Honor Society in Psychology
PUBLICATIONS
"How The Tin Man Found His Brain – One Attorney's Path for Perceptual Development", Balboa Press (March 2020)
"Global Forums: A Potential Resource for Young Lawyers' Domestic Practice", ABA Business Law – Young Lawyers Electronic Newsletter (July/August 2012).
PERSONAL AFFILIATIONS & COMMITTEES 
Member – Arts Club of Washington (Washington DC)
Member – Asian American Chamber of Commerce (Washington DC Branch)
Member – Delta Theta Phi National Law Fraternity (National Organization)
Member – Center for International Studies – International Association (New Mexico)
Former Vice-Chair, Alternate Dispute Resolution Section – Barristers Club, City Bar Association (San Francisco, CA)
Former Volunteer Business Mentor – CEO Women, working to aid US immigrant women striving for financial independence (Oakland, CA)
Former Local Community Facilitator for the Institute of Noetic Science
LANGUAGE SKILLS:
Polish (Fluent) and some familiarity with Slavic languages and French